What's Cooking with Susannah Chen, POPSUGAR Food EDITOR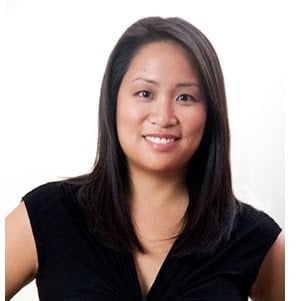 An interview with Susannah Chen, POPSUGAR Food EDITOR

What are the current hot trends in the healthy living/food category?
We've been seeing a spike in ancient grains: think amaranth, farro, quinoa, spelt, millet, wheat berries, and teff. Even better, supermarkets are starting to come out with ready-to-reheat versions of these grains, which makes them easier than ever to incorporate into everyday meals. Dark, leafy greens are all the rage (kale, chard, collard greens), as are dehydrated fruit. But I think the biggest healthy food trends have to be the juice movement — lots of high pressure processed fresh juices! — as well as gluten-free goods.
What type(s) of healthy living/healthy food content gets the most positive reactions? Why?
On POPSUGAR Food, people can't get enough of anything kale, quinoa, Greek yogurt, or pumpkin (especially in fall or winter). Novelty preparations of healthy dishes — think zucchini "pasta" or slow cooker brussels sprouts — do well, too. And any of these categories in combination do even better!


Can you name a time when you were surprised by the reaction to something you created?
We recently posted a recipe for a whole roast chicken in a slow cooker — it was healthy, easy, and incredibly convenient to make! Readers overwhelmingly loved it and shared it. I think they were pleasantly stunned by the fact that one can "roast" a chicken in a crockpot.


What do you think are the biggest challenges that women face in having a healthy lifestyle?
Two things come to mind. First, being social poses a huge healthy lifestyle challenge, since there are few truly healthy options when eating out, and we're dining in an era when it's popular to order shared plates, split appetizers, and so forth. Secondly, time is a challenge as we continue to get busier; a lot of the exciting healthy cuisine that's happening today (think of the gourmet dishes they serve at expensive day spas) often calls for more elaborate cooking techniques. After all, it's a lot easier to make a dish taste exciting by throwing in cheese and bacon than it is with squash and carrots.


Do you feel the content you create helps them to overcome these challenges?
Definitely. Our focus is on creating food that's first and foremost delicious. The fact that it happens to be incredibly healthy is secondary. Think miso sesame cucumber salad, lemony halibut crudo, and grilled caesar salad.
Where do you find inspiration for the content that you create?
Anywhere! I might, say, try a delicious salad dressing while dining out and attempt to re-create it, or glean a new technique from a cookbook or a magazine I've flipped through. It could be anything!


Who do you consider to be the leading influencers in the healthy living category?
There are so many, but when I think of online healthy living sources who I look to as authorities, a few come to mind: Heidi Swanson of 101 Cookbooks, Sara Forte of Sprouted Kitchen, Ann Gentry of Real Food Daily, and POPSUGAR Fitness, of course!
How do you personally keep up to date with the latest healthy living trends?
I have a lot of personal interest in healthy living trends, so it's easy for me to stay abreast of what's happening. I'm always reading healthy lifestyle blogs, reading fitness magazines, browsing the health food aisles of my local supermarket, talking to my personal trainer, and reading POPSUGAR Fitness.
What do you consider to be the next big trend in healthy living?
Veganism and vegetarianism is huge right now, but I think the next trend will be "vegetable-centric" — focusing on bringing out the most flavor and taste in vegetables with unique preparations, whether or not they're vegetarian. Chefs like Charlie Trotter and Jeremy Fox pioneered this trend, but we're only going to see it getting bigger and more mainstream.