Women Share Keys to A Successful Relationship
An important aspect of living a healthy lifestyle is having strong, supportive relationships. But what are the keys to a healthy and successful relationship? We wanted to know what women thought, so as part of the POPSUGAR Insights 2014 Healthy Living Report, we asked women to select the three factors they believed were critical to having a successful relationship.
Trust and communication lead the way as the most popular factors to creating a successful relationship. Overall, 61% of women selected trust, and 58% of women chose communication as the hallmarks of success for any relationship.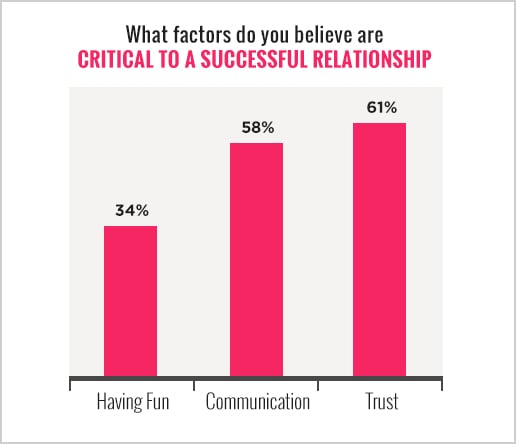 Additionally, 34% of women agreed that having fun and/or making each other laugh is a critical factor, and 25% felt that being supportive of each other's goals is important. Emotional intimacy (21%) ranked fifth overall.
Having similar values (17%), having religious compatibility (11%), and having good sex (10%) were seen as important but didn't rank in the top five in terms of women overall.